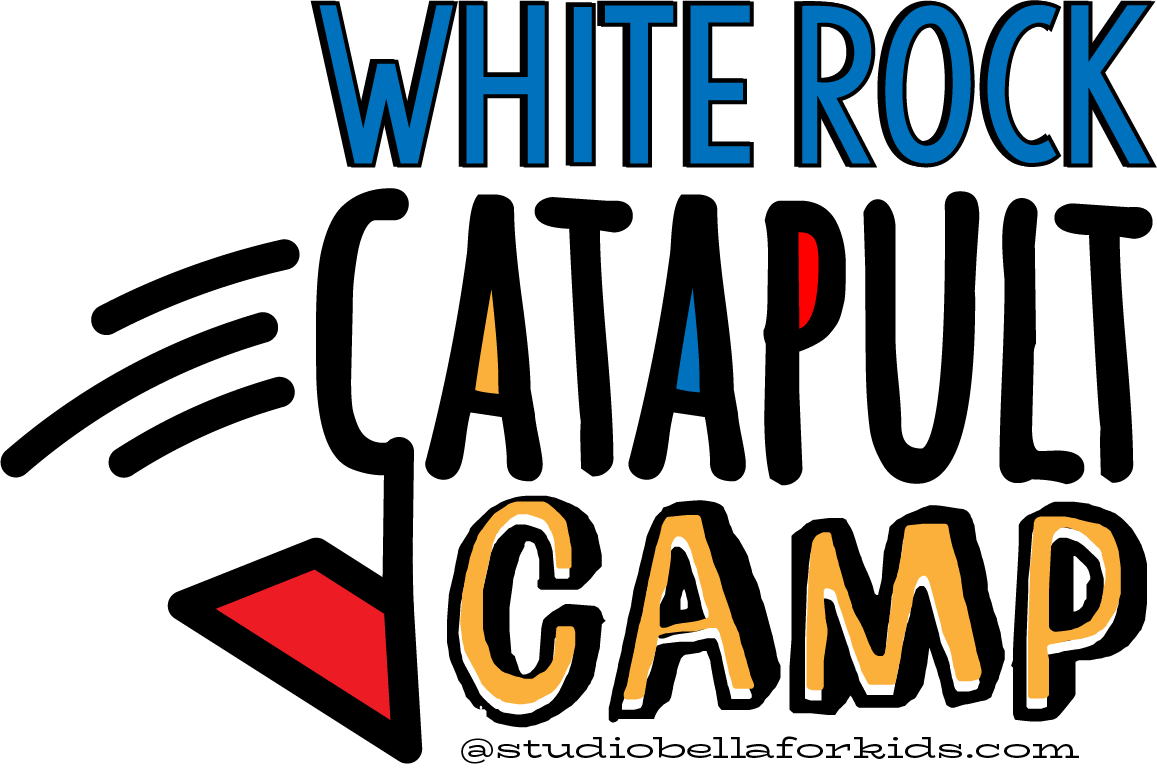 Launch into fall with us! Catapult Camp gets brain gears turning in fun and energetic ways to help get kids back into the school mindset. Great creative projects and processes customized for each grade level, sports, mindfulness and challenges are provided all week long by our fabulous community partners. Camp begins at 8 am (get back into that school schedule) and ends at 12pm with the option of lunch care (don't forget your brown bag lunch!) until 1pm. Registration opens July 1 and ends July 29th. Mark July 1 on your calendar -don't miss this opportunity for a fun, smooth transition into the new school year! Hope to see you there!
Studio Bella and the folks that bring you White Rock Spring Games are now offering a camp to help ease summertime fun into big school year success! Scheduled during that pivotal week right before school starts, we're offering a half day format- with the option to include lunch- that will:
– help get campers get used to getting up on time when the school year begins
– get campers re-adjusted to having a schedule
– reintroduce problem solving and brainstorming, STEAM, physical activity and mindfulness
– give parents a morning break to run those last minute school prep errands.