Studio Bella for Kids is a fearlessly creative and fun enrichment studio which serves kids of all ages. Established in 2008 in a big backyard, Studio Bella continues to grow and fulfill a craving of a place to share and design, create, build and discover. With a STEAM base, we focus on fusing the fields together to create an atmosphere of creativity, full of brainstorming and problem solving. We are located in the White Rock area, within walking distance of the Arboretum..
Left Brain + Right Brain = Studio Bella for Kids! When the gears are turning, kids have a more vested interest in what they are doing and will learn more regardless of subject. Search engines and 'apps' provide information, but tomorrow's leaders will need to understand how to interpret, process and creatively use information to "solve" the complex challenges we face. At Studio Bella for Kids, your children won't realize they're developing necessary skills for tomorrow!
Serving the Community and Giving back/Philanthropy
Studio Bella's goal is to make the world a better, happier, and more beautiful place for all. And we share that mission with the kids we work with in our Explorers program and in our summer camps.
EXPLORERS
Every month, our Explorers after school program choose a charity which the children can give back to with their creative work and begin to understand that each of us can make a positive impact on our community … and the world. We call it Philanthropy Friday.
A few organizations we've supported include:
Mommies in Need- students created STEAM-based art kits for children at Annie's Place while their parents are receiving medical care
Meals on Wheels – we created laminated placements for over 150 shut-ins
Animal Shelters – we created safe toys for animals in shelters
Armed Forces and Veterans – writing letters to those that serve for us
We also serve our community by donating to over 20 silent auctions a year, ranging from nonprofit causes to public and private schools in both the Dallas and Richardson.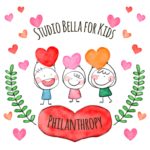 Founder
Owner Tammy Bardwell is an award winning graphic designer with a master's degree in graphic design and a bachelor's degree in elementary education. She created Studio Bella for her two boys over 11 years ago in her backyard. She lives an adventurous life in Casa Linda with her husband, 2 children, 3 dogs, 2 cats, and 2 tanks full of fish!
Grants and Grant Opportunities in Dallas
As an independent artist, Tammy Bardwell, believes in values of both the Office of Cultural Affairs Plan and the Dallas Arts District Plan.
Collaboration, Education, Community, Inclusion, and Innovation are so important within a vibrant arts and cultural community. By applying for grants through both of these organizations, Tammy has been able to reach residents and students with programming throughout Dallas. Continuing her work as an artist, she continues to apply for these grants to share her knowledge, innovation, ideas and expertise, and to also share new opportunities for people within Dallas.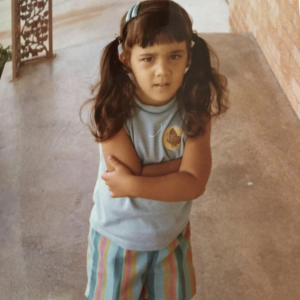 The Team
The secret to our success is our dedicated, passionate, hardworking team. They share a desire to serve children with creativity, respect and fun. Whether it be in the office, behind the scenes or guiding/facilitating activities in a camp, a class or in the studio, you'll see our secret at work everyday in the awakening minds and laughter our community's children.