Welcome to Fall 2022! Scroll down to view our Parents Night Out dates, Art Warriors programs, STEAM classes, and Holiday Camps.

Parents Night Out- Every parent deserves a night out for dinner, a movie or simply a few moments of solitude! We invite your children to join us in October, November and/or December! Each evening is theme-based and designed with creative projects and engaging activities and challenges. Drop them off at 5pm with a brown bag dinner and water bottle and we will take care of the rest!
Register early to save.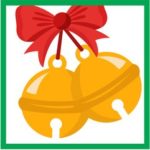 Parents Night Out – December – Jingle Bells
When:
Saturday, December 10 (5:00 – 9:00 PM)
Cost:
Early Bird Registration: $45 Late Registration $55 (after November 25)
Ages:
4 to 10 yrs old
Ho Ho Ho! December Parents Night Out includes creating a 12 day Advent Calendar with goodies inside! Holiday Minute-to-Win-It activities will bring out the giggles in everyone. Reindeer games and hot cocoa will round out evening. Don't forget to bring a picnic dinner and water bottle!
Holiday Camps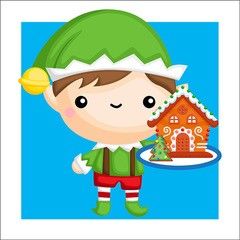 Gingerbread House & Ornament Workshop 2022 for ages 6 and up!
When:
Sunday, December 18 from 1:00 -3:00 pm
Cost:
Early bird $35,  after December 7, $45
Ages:
6 to 12 yrs old
Want to learn how to decorate an amazing gingerbread house just like the professionals do? Join us for an a Sunday afternoon of sugary fun!Decorating secrets will be revealed and kids will build their houses from the ground up, learn how to use frosting tips, patterns and lots of yummy candy.When the elves are finished their houses, they will head over to Santa's worktable and create an ornament (or two) that will be perfect to hang on your tree or to give as a gift! Register soon as there are only 15 spots available!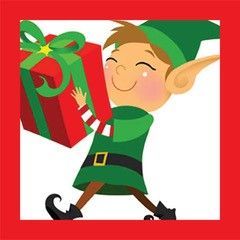 Holly Jolly Gift Making Camp
When:
Thursday, December 22 and Friday, December 23 (8:30-2:30)
Cost:
Early Bird Registration $145, Late Registration $165 (December 1st @8:30 am)
Ages:
4 to 11 yrs old
Due to the holiday season, there is no aftercare.
Calling all Elves to the studio! Bring your creativity and your jolly cheer as we create gifts from the heart! Santa's helpers are creating new plans for the elves when they arrive. The workshop will be full of hammering, stitching and painting and holiday music. Kids will leave with smiles and hand-wrapped gifts perfect for family and friends! Spots are limited so register early to snag a spot and to save!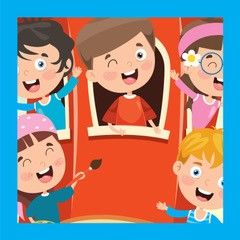 Get the Kids out of the House Camp
When:
Monday, January 2- Friday, January 6 (8:30-2:30)
Cost:
Early Bird Registration $300 Late Registration $325 (December 15 @8:30 am)
Ages:
4 to 11 yrs old
January has arrived and it's time to get out of the house (Plus, it is time for some mamas and papas to get back to work)! Come join Studio Bella for a week fun-filled activity. The theme is top-secret, but we promise it will be overflowing with fearless creativity, problem solving and activities. Spots are limited. Register early to snag a spot and to save.
Weekly Art Warriors / STEAM
Studio Bella currently provides STEAM based Art to Saint Michael Episcopal School, Good Shepherd Episcopal School and Harry C. Withers Elementary. We also provide in-school and after-school STEAM Science to Bethel Lutheran, STEAM Engineering to Saint Michael Episcopal School and STEAM Engineering/Science to Greenland Hills Bridge Program. Want to register or have a program at your school? Contact your school and have them reach out to us at
info@studiobellaforkids.com
We'd love to add your school to our program.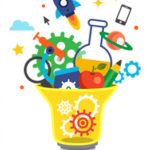 Greenland Hills STEAM (ages 3.5-5) -Fall 2022
When:
Weekly on Mondays from Mon, Sep 12 to Mon, Dec 12
Cost:
$230
Ages:
3.5 to 5 yrs old
Lil' Explorers join in on the fun for it's "Full STEAM Ahead" with a whole new semester of fun and excitement. Jump for joy as we create spinning gizmos and stable structures. Exciting experiments, trending processes and fine motor skill fun will bring new experiences for all! High energy, problem solving and creativity will take us "Full STEAM Ahead in the Fall of 2022 Note: We will gather every Monday when school is in session this fall. Ten spots available. Minimum: 6. Hope to see you there!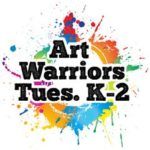 Withers Art Warriors K-2 Grade Tuesdays
When:
Weekly on Tuesdays from Mon, Sep 12 to Tue, Dec 13
Cost:
$240
Ages:
5 to 8 yrs old
Withers Wildcats, are you fearlessly creative? If you love to paint, draw, create and build then its time to take those skills to the next level! Expand your artistic talents with pop ups, marionettes, mobiles and more to make interactive art that stands out in a whole new way! Techniques, tricks and conceptual art will keep us busy for all 12 weeks!
Cancellation Policy
Please review the Cancellation Policy for students participating Studio Bella For Kids' programs at area schools.