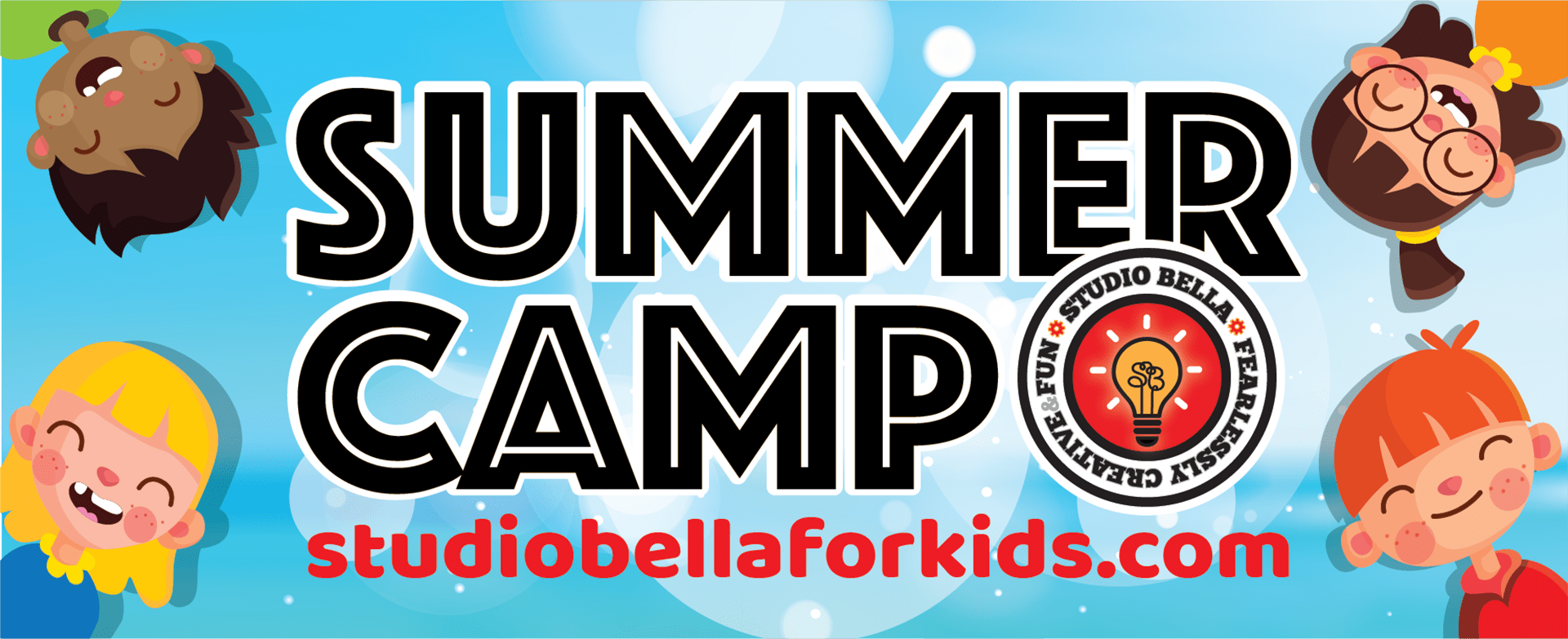 Summer Camp 2023 Registration is Now Open
We recommend registering on a desktop device rather than a phone.
SUMMER CAMP AT Studio Bella FOR KIDS!
Welcome back to summer camp – a camp that is full of traditions, creativity and fun! Summer camp will have engaging and enriching activities that foster team work, creativity and problem solving. As a STEAM-based studio, we focus and fuse the 5 fields of Science, Technology Engineering, Art and Math together throughout the summer. We'll be building, brainstorming, creating and problem solving in each and every camp. Each week has a specific theme that is unveiled the first Monday morning of that week. Our traditions create long-lasting memories for each and every camper. Two of those traditions include campers creating their own tie dye Studio Bella t-shirt and a fantastic scavenger hunt at the end of each session. We hope to see you this summer!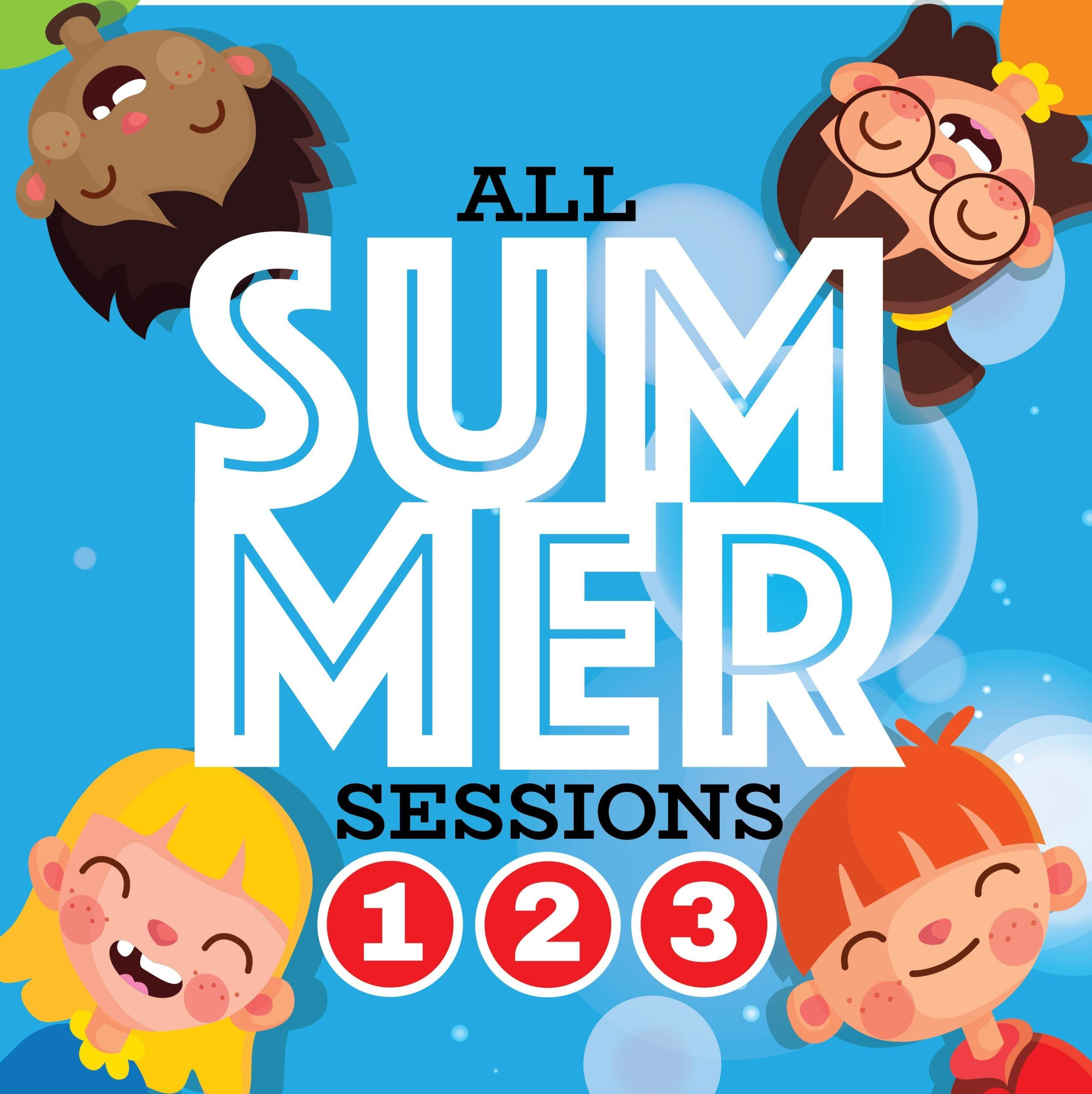 Just as years in the past, Studio Bella Summer Camp will be filled with fearless creativity and fun! We plan to reinforce skills learned during the school year, teach life skills using play and thematic creative activities. Problem solving, self-directed activities, SEL strategies and STEAM activities will all be included.
CAMP DETAILS: 
PK 4 (Must be 4 by May 1, 2023) – incoming 5th graders.
Children will remain with the same group of campers for the session(s) of camp they attend. Kids will be grouped by age. To register, 50% of the tuition is due (25% of the total tuition serves as a nonrefundable deposit). On April 15, the final 50% of tuition is due and will be auto drafted from your account. If you register after April 15, tuition is due in full.
Want to attend with a friend? Please note: ONE friend in your registration. They must be in the similar age range. If age ranges differ, we place friends in the age group of the youngest camper (of the pair). We will do our best to honor your request, but the request is not guaranteed.
SESSION ONE – TWO WEEKS OF CAMP:
When: Tuesday, May 30-Friday, June 9 (Two-week session)
Time: 8:30-2:30 Optional Aftercare: 2:30-5:30
Ages: Prek 4 (Must be 4 by May 1, 2022) – 11 years old (incoming 5th graders)
Tuition: (2-week session) $700. After April 1, $825. 25% of your tuition serves as your nonrefundable deposit.
Optional Aftercare: $220 (Aftercare is auto drafted with your tuition.)
SESSION TWO – THREE WEEKS OF CAMP:
When: Monday, June 12-Friday, June 30 (Three-week session)
Time: 8:30-2:30 Optional Aftercare: 2:30-5:30
Ages: Prek 4 (Must be 4 by May 1, 2022) – 11 years old (incoming 5th graders)
Tuition: (3-week session): $1075. After April 1, $1225. 25% of your registration serves as your nonrefundable deposit.
Optional Aftercare: $330 (Aftercare is auto drafted with your tuition.)
SESSION THREE – FOUR WEEKS OF CAMP:
When: Monday, July 10-Friday, August 4 (Four-week session)
Time: 8:30-2:30 Optional Aftercare: 2:30-5:30
Ages: Prek 4 (Must be 4 by May 1, 2022) – 11 years old (incoming 5th graders)
Tuition: (4-week session) $1430. After April 1, $1650. 25% of your registration serves as your nonrefundable deposit.
Aftercare: $440 (Aftercare is auto drafted with your tuition.)
ALL SESSIONS PASS – 9 WEEKS OF CAMP:
When: Monday, June 12-Friday, August 4 (9 weeks)
Time: 8:30-2:30 Optional Aftercare: 2:30-5:30
Ages: Prek 4 (Must be 4 by May 1, 2022) – 11 years old (incoming 5th graders)
Tuition: (9 weeks): $ 2995 (a savings of $210), After April 1, $3500 (a savings of $200). 25% of your registration serves as your nonrefundable deposit.
Optional Aftercare for the full summer: $990.(Aftercare is auto drafted with your tuition.)