After School Explorers @ Hexter Elementary
Studio Bella is excited to bring quality after school programming to Hexter Elementary! Important details are below.
Based on the DISD calendar, Explorer hours are 3:00 – 6:00 every full school day.
What we offer: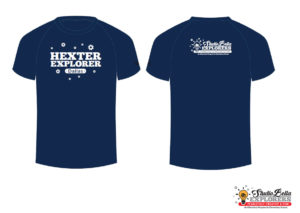 – Creative STEAM programming on Tuesdays and Thursdays with a Studio Bella Director(s) onsite.
– Group problem-solving, team-building and group games on Mondays, Wednesdays and Fridays.
– 1:20 ratio with Hexter teachers daily. Children are grouped by grades.
– 1:10- 1:15 ratio on Tuesdays and Thursdays for STEAM programming which includes Studio Bella staff.
– Quality STEAM projects to take home 4 times a month to continue learning.
– Homework time provided with guidance as needed.
– Outside child-guided playtime with Hexter teachers there to monitor & help children work through challenges.



Tentative Daily Schedule:
3:00-3:30 Settling and Snacks
3:30-4:30 Programming
4:30-5:00/5:15 Projects/Homework
5:15-6:00 Child Guided Playtime


Cost and Details:
– $200 per month for children that attend 3-5 times a week.*
– There is not a sibling discount.
– Hexter Teachers at school receive a 25% discount on the monthly rate only (not applicable to the deposit).
– Explorer t-shirt included.
– 60 spots available with an option to grow.
– STEAM programming will also be offered to those who usually go home or to LAS on a monthly/semester basis on Tuesdays until 4:30.



* Invoicing will be done monthly and is due by the 1st of each month After 10 days a late fee of $25 will be applied. Weekly payments can be made upon request at a rate of $60 a week. Questions? Please email

Tammy@studiobellaforkids-rmds.prev04.rmkr.net

or call 469 878 8056.

Last Minute Care through Sign Up Genius
Need last minute drop in care for your child? With 24 hour notice, join us at Explorers! To sign up, go to the Explorers Page on Sign Up Genius. Or, go to Sign Up Genius and put in the email tammy@studiobellaforkids-rmds.prev04.rmkr.net and you should be guided to the sign up pagepage. The cost is $20 to be paid via credit card at pickup. We hope to see you for the fun and learning!

Homework Policy
Here is the Homework Policy the camp staff at Studio Bella For Kids uses to help students complete their school work during Explorers.

Late Pick Up Policy
Help us protect your students by picking them up at Explorers on time.

Student Behavior Policy
What Studio Bella For Kids expects from students in our Explorers Program.

Cancellation Policy
The Cancellation Policy for students participating in the Explorers Program.