Studio Bella For Kids is proud to support our community with a variety of events. See below for opportunities to join us for some fearlessly creative fun at a location for you. If you have questions or if you'd like Studio Bella to participate in your next event, contact us today.
The Children's Center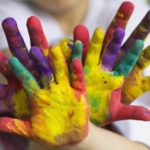 TCC Create, Stay-n-Play
When:
April 30 and May 1
Cost:
 $40 (early discount available!)
Ages:
30 months to 5 yrs old
We have a fun filled morning planned as we create a theme-based craft, enjoy some science fun and play to our hearts content! Whether school is out for staff development, conferences or you need to run some quick errands, we'd love for your little one to join us and have a blast! Registration is for students of The Children's Center only.
Register early for a $10 discount, see details by clicking on the registration link.
April 30,
register by March 23 to receive a $10 discount
–
CLICK HERE
May 1,
register by April 24 to receive a $10 discount
–
CLICK HERE